The field personnel of Honor Resources Company are professional, experienced and reputable landmen, right of way agents and abstractors from all over the Appalachian Basin. In addition, Honor maintains a professional staff of experienced lease analysts, lease and land administrators, project managers and crew chiefs that manage the large volume of oil and gas leases, right of way agreements and various other land contracts secured in the field. From the field personnel to the office staff, Honor maintains a stellar reputation in the mineral and pipeline industries because of the dedication and integrity of its people.
Darryl H. Griwatz, CPL
PRESIDENT AND GENERAL MANAGER
The firm's President, Darryl H. Griwatz, CPL, has successfully served the oil and gas industry for over 39 years. Mr. Griwatz provides executive-level expertise and vision to the management of Honor and client projects. Mr. Griwatz's hands-on management style coupled with his professional 'can do attitude' allows him to maintain outstanding client relations while providing excellent services. He is a graduate of the University of Scranton with a Bachelor of Science and Master of Arts degree in Political Science. In addition, Mr. Griwatz served over seven years in the Army as a Counter-Intelligence officer attaining the Regular Army rank of Captain serving with the 82nd Airborne Division. Mr. Griwatz has also received the designation of Certified Professional Landman (CPL) in 1994. Mr. Griwatz's unique field and in-house management experience along with his results-driven management philosophy allow him to meet and exceed client's goals and expectations.
View Darryl Griwatz's Resumé
View Darryl Griwatz's Experience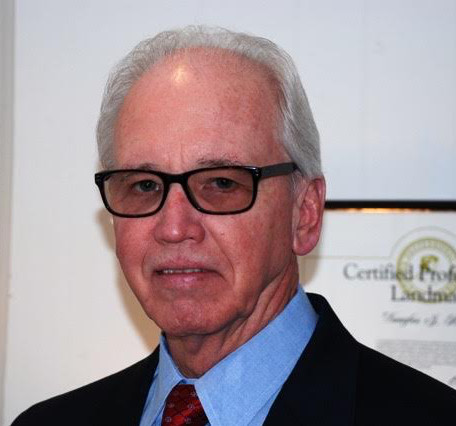 Douglas J. Richards, CPL
SENIOR VICE PRESIDENT

The firm's Senior Vice President, Douglas J. Richards, CPL, has been actively involved in the mineral, telecommunication and pipeline industries for over 46 years. Mr. Richards has successfully served in management roles with numerous oil and gas, coal, fiber optic and gas pipeline companies throughout the Northeast United States. Mr. Richards' management approach along with his ability to motivate and lead enables him to 'get the job done'. He holds a Bachelor of Science degree from West Virginia University and a Master of Theology from Providence Theological School (summa cum laude). He earned the designation of Certified Professional Landman (CPL) in 1981. Mr. Richards began his career holding in-house positions with Quaker State Corporation and Hillman Coal Company. He then became Senior Staff Landman for DeltaUS Corp. and District Land Manager for Kerr-McGee Corp before co-founding Honor Resources Company in 1988.
Tracy J. Sayre, CPL
SENIOR PROJECT MANAGER
As Senior Project Manager, Tracy J. Sayre, a Certified Professional Landman (CPL) since 1996, has been actively engaged in the industry for over 38 years.  Mr. Sayre's exceptional combination of both in-house experience with Columbia Natural Resources as Senior Landman and Land Manager for eight years, as well as twenty-two years in the field as an independent landman, crew chief, and project manager, specifically qualifies Mr. Sayre to comprehend the needs of each client and effectively guide every project to a successful completion.